Hormone Replacement Therapy
Bio-identical Hormone Replacement Therapy and Optimization addressing; Testosterone, Estrogen, Menopause, Stress, Weight Gain, Thyroid, Sleep, Fatigue, Sex Drive, Metabolism, Motivation, and more.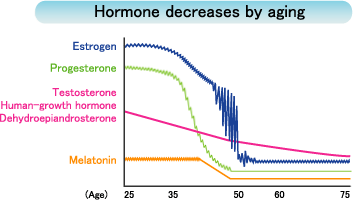 Initial Consultation: $150
Each patient starts with a complete medical exam by hormone specialist Dr. Nicole Tromble. Dr. T spends approximately one hour in an integrative "deep dive" consultation addressing all of your medical and personal goals/needs. In most cases if you do not have a copy of recent lab work, bloodwork is prescribed for your local clinic in your area or completed in our office. Although everything at Med 1 is "fee-for-service", labs are conducted through a third-party and is covered by most insurance programs. Approximately one week later, a follow up consultation is scheduled to review your results and prescribe a necessary treatment plan.
Payment, & Follow-up Appointments: $75-$100
We make this part of the process extremely easy and affordable. For in-office appointments, payment is due after your connection is complete. If you are utilizing our Med 1 Virtual Sessions, your payment is due prior to your appointment. All new patients will be emailed a welcome packet and information guide prior to your scheduled appointment time. Payment can be processed over the phone or by paying an electronic invoice sent to you via email. Virtual Session payments are due prior to live video calls.
This product is a 1-hour Lifestyle/HRT in-office or virtual appointment with Dr. Nicole Tromble. Follow-ups are 30 minutes. Pricing is subject to time and complexity of the appointment.
Virtual Sessions: $150 Initial, $75 Follow-up
This product is a 1-hour Lifestyle/HRT in-office or virtual appointment with Dr. Nicole Tromble. Follow-ups are 30 minutes. Pricing is subject to time and complexity of the appointment.
Our staff will guide you through the entire process and answer any questions you have. On the day of your VirtualSession Video Call you will receive a text with a link to join the meeting. You will need to have the Zoom Cloud Meeting app to access the video call. Your session will open up approximately 10-minutes prior to your live meeting. A member of our Lifestyle Team will greet you a few minutes before your appointment and notify Dr. Tromble (or your designated provider) that the VirtualSession is ready.
Click here to access the intake forms necessary prior to your appointment.
Follow up appointments can be made using our online appointment calendar or by calling our office at 734-780-7070.
Upon scheduling your first appointment, you will receive a welcome packet with instructions for your virtual consult via email. Completing your Digital Intake Form and Lifestyle Questionnaire is required prior to your virtual session. All digital forms can be found in the Patient Forms tab on the top-right of any page.
Zoom Cloud Meetings is compatible on any device. Click the following links to download Zoom.
Benefits of Healthy Testosterone Levels
The benefits of hCG for men include boosting healthy levels of testosterone that's needed for every biological process to ensure optimal health – even in women. Just a few of these processes include maintaining weight, muscle mass, bone density, heart health, and sexual development. Although men need significantly higher levels to not only produce masculine features and deep voices, but also to support our mood, productivity, and happiness. Correcting low testosterone levels by using hCG for men can bring on a flood of positive benefits including:
Increase red blood cells

Support the cardiovascular system

Increases flow of blood and oxygen

Healthy body hair growth

Weight loss, reduction of fat mass

Increased energy levels, endurance, and performance

Increase in lean muscle mass and muscle strength

Reduced risks of obesity

Improved oxidation in the groin area

Increase in libido

Improved penile growth due to oxidation

Proper stimulation to continue boosted sexual desire

Proper stimulation to improve endurance and sexual performance

Reduced risks of erectile or other sexual disfunctions

Increase in bone density

Reduced risks of arthritis-related conditions
Using hCG for testosterone therapy can enable you to reap the benefits that allow you to feel like a man again. If it's increased energy you need to pound away at the gym, more muscle to burn the fat off, improved overall health to stick around for the family, or even better bedroom performance, with hCG injections the benefits are ripe for the reaping.